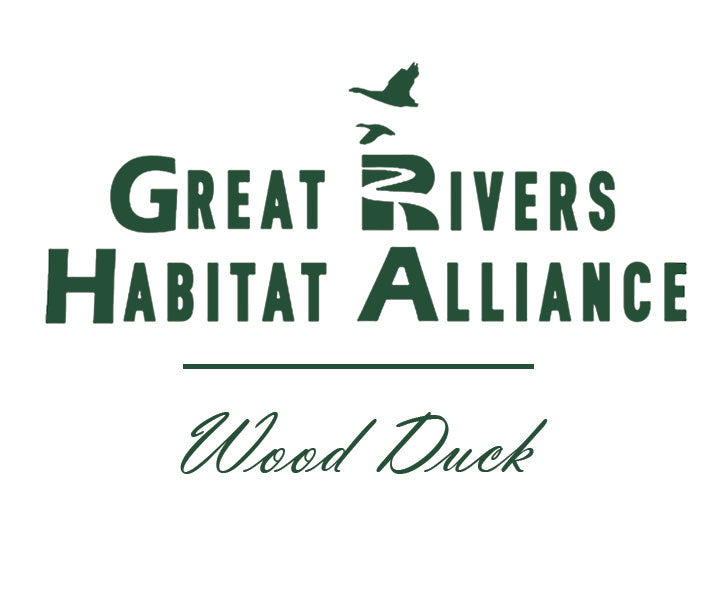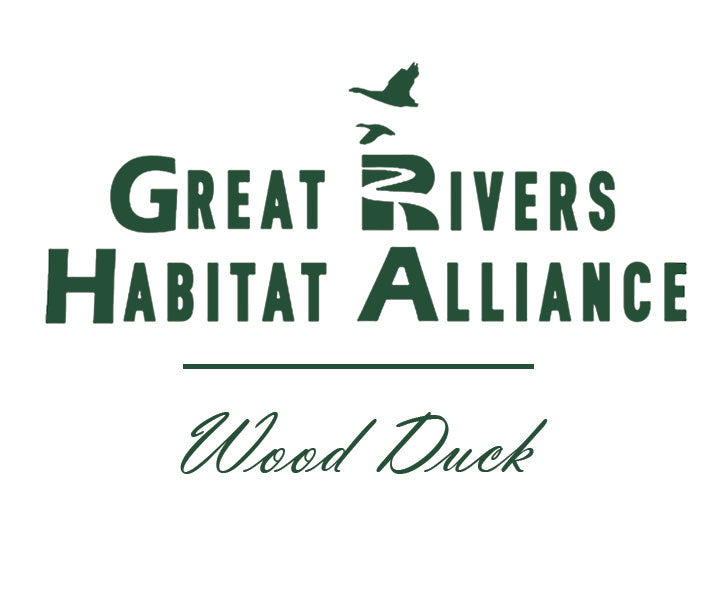 Duck Club Partnership
GRHA Duck Club Partnership Program, "Wings Over the Confluence," GRHA partners with area duck clubs to raise needed support and conservation dollars to meet GRHA's Mission: Great Rivers Habitat Alliance protects the 100-year Confluence floodplain for the benefit of wildlife, historic waterfowling, agriculture, clean water, and people. Annual Support Options: Mallard: $1,000...

Read Full Description Below
GRHA Duck Club Partnership Program, "Wings Over the Confluence," GRHA partners with area duck clubs to raise needed support and conservation dollars to meet GRHA's Mission:
Great Rivers Habitat Alliance protects the 100-year Confluence floodplain for the benefit of wildlife, historic waterfowling, agriculture, clean water, and people.
Annual Support Options:
Mallard: $1,000
Pintail: $2,500
Wood Duck: $5,000
Steward of the Confluence: $10,000
With your support, GRHA will continue to address the factors that continue to erode and threaten the historic natural resources of the Confluence.
With your gift, your club will receive a Stewardship package designed to thank you for your support and help promote GRHA. Packages include a Newsletter GRHA sticker, Flag, Door Mat, Coffee mugs, Rocks glasses, etc.
Please consider joining the Confluence duck club program: Wings over the Confluence by going to our membership section or contacting us.
WHY?
The Confluence is a historic waterfowling region with clubs that date back to 1886. The clubs provide critical habitat for migrating and wintering waterfowl as well as many other species of wildlife.
No group stands to lose more than the clubs in the Confluence. We ask that your club consider supporting our efforts through a three-year commitment.
The Confluence region has more than 168 duck clubs with more than 577 members associated with those clubs. The Missouri Department of Conservation estimates there are more than 7,000 waterfowlers in this region. The region is also rich in deer, turkey, upland hunting etc.
The historic Confluence is a region of significant importance, is at risk and must be protected for the benefit of all!
GRHA is the voice of hunters and landowners in the Confluence.
GRHA is committed to protecting public and private land in the Confluence for their best use, agriculture and wildlife. Despite the many benefits to wildlife and people, 90% of the Confluence floodplain wetlands have been altered or lost. Development and flooding continue to be the greatest threats to natural and agricultural habitats. To address, GRHA works with partners to restore wetlands and to protect their conservation, flood storage and habitat values in perpetuity by teaming up with farmers, duck clubs, and other land stewards to protect land and land-use practices important to wildlife, waterfowl and people. To protect clubs and private lands from development GRHA partners with Ducks Unlimited in securing donated conservation easements to protect private lands in perpetuity.
To address flooding, we are working with local leadership to tackle the issue of floodplain rise and the filling of the floodplain and look to partner on watershed projects up-river that increase the floodplain in Illinois, Iowa, Minnesota and Wisconsin. Providing more flood storage north of the Confluence. To help educate wetland managers and landowners GRHA holds a Wetland Habitat and Management workshop annually with noted and the foremost experts in wetland and waterfowl ecology and management as Instructors. And, to help improve and restore habitat acres in the Confluence GRHA partners with the Missouri Agricultural Wetland Initiative with partners DU, Missouri Department of Conservation, the Department of Agriculture, and the U.S. Fish and Wildlife Service.