Spring / Summer Updates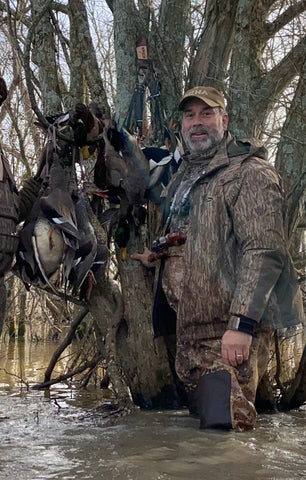 As we close out spring and approach summer, waterfowl have reached their northern breeding grounds and nesting season is in full swing. Reports from many important breeding areas are that heavy winter snowfall and spring rains have improved breeding conditions in most regions. A breeding effort similar to last spring and summer, if not a little better is being reported. That is certainly good news for duck populations and potential fall flights.  As I write this, the May Pond and Breeding Pair survey is being flown by the U.S. Fish and Wildlife Service and will provide more insight into this year's breeding population and what we might see this fall.
Heavy snowfall in northern states also gave us a pretty good flooding scare this spring in the Confluence.  Fortunately, we seem to be through that pulse and are hopeful that we dodged major flooding this spring. We will continue to watch vigilantly as we move into summer.
We also continue to watch many new programs and proposals in both state and federal legislature that look to impact levee heights, construction and safety.
Along with policy efforts you will see GRHA is active in many efforts detailed in this newsletter. We hope you enjoy it and are proud to see what we are accomplishing together. Thank you!
In closing, Memorial weekend is upon us which usually signifies to me the transition from spring to summer. I hope all are able to enjoy the holiday, family, BBQ, the outdoors, and celebrate the men and woman who gave the ultimate sacrifice while serving in the United States Armed Forces and protecting our freedoms. We are blessed with the Confluence and the ability to protect it, neither would be possible without the strength and resolve of our military and those who serve. God bless the Confluence, and God bless the United States of America.
For the Confluence,
Mike
J. Michael Checkett, Executive Director
mcheckett@grha.org
O: 636-587-6027
C: 901-277-9118